Q3 confidence survey shows further positive sales
ceda members appear to be continuing an upward quarter-by-quarter trend. Results from the recent Q3 confidence survey show 54% of ceda members are experiencing positive growth against the previous quarter.
How did your sales for the last quarter compare with the previous quarter?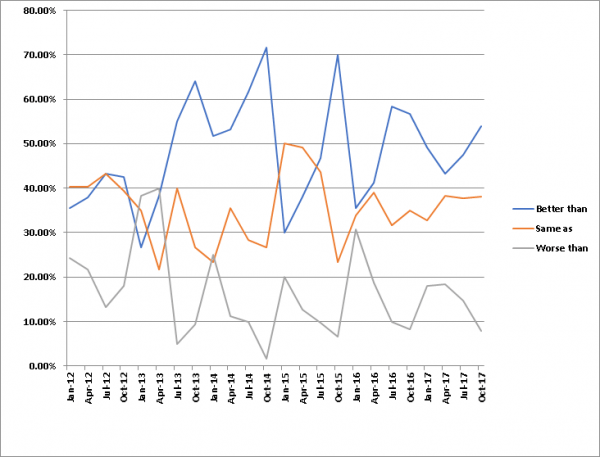 Similarly, 52% of the ceda membership reported better year-on-year sales when comparing Q3 in 2016 with Q3 in 2017.
How did your sales for the last quarter compare with the same quarter in previous year?
Year-to-date sales are also better for 54% of those surveyed. Whilst uncertainty still remains over the UK's Brexit negotiations, the results show increased confidence in the industry when compared to the same quarter in 2016, just after the Leave vote.
How do your year-to-date sales for this current year compare with your year-to-date last year?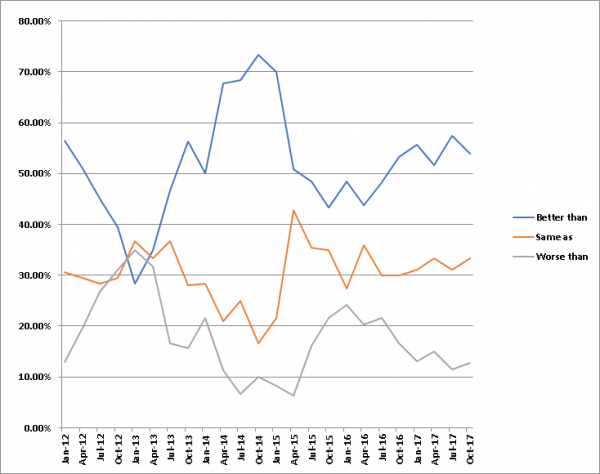 Cautious optimism also appears to be prevalent in forecast sales for Q4. 46% of ceda members predict better sales, compared to Q3 and 33% expect sales to remain the same.
How do you forecast your sales for the next quarter compared with the previous quarter?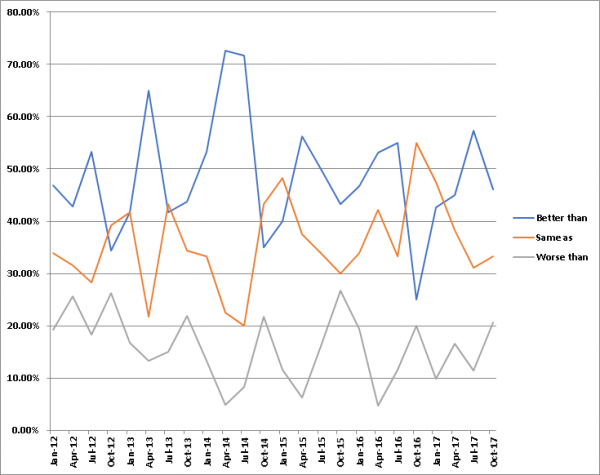 What is clear from all the results gathered from the Q3 survey is steady growth across the industry. As in other recent surveys, the majority of sales and enquiries recorded by ceda members from both the public and private sectors are consistent. Restaurants continue to dominate private sector enquiries and we hope ceda members can galvanise this trend by putting their names in front of the booming UK restaurant scene. Discussions at the recent ceda Southern and Northern Regional Meetings also reflect these results, with members North and South experiencing steady growth, optimism for the future and an excitement for the industry as a whole.