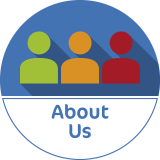 We are ceda, and we are made of our members.
More than 100 companies who are specialists in Design, Projects and Equipment for the foodservice, catering and hospitality industry.
It's a membership that is made up of the most professional, innovative and creative companies in our Industry.
A membership that designs, installs and project-manages the most stunning foodservice, catering and hospitality facilities.
A membership that maintains catering and foodservice equipment with the most exceptional service levels.
ceda brings them together. It unites them. It connects them.
ceda promotes an atmosphere of enterprise, innovation and fair competition where Members operate ethically, encourage excellence and strive for improved standards in both their businesses and the wider Industry.
And through a comprehensive range of provisions, ceda supports its members to achieve and give them a competitive edge.