The May issue of Catering Insight is now online.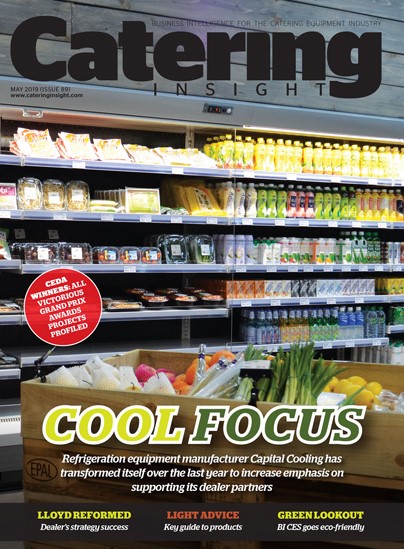 This edition of the magazine leads with how refrigerator manufacturer Capital Cooling has transformed itself over the last 12 months to better support its dealer network.
See also this year's ceda Grand Prix Award winners, and read all about the association's conference programme this year. Plus, don't miss an exclusive interview with ceda director general Adam Mason and incoming chairman Derek Maher on how the association is creating a professional career path in the catering equipment industry.
Catering insight examined BI Catering Equipment Services' latest series of Eco-friendly projects at the sprawling Holkham Estate in Norfolk, delve into Specifi and CESA's latest BIM platform, and host of light equipment manufacturers detail the key elements of specifying various appliance types.
Additionally, Catering insight put the latest technological innovations in ice machines under the microscope.
This edition is free to access through the digital version online at https://www.cateringinsight.com/