Novameta – Fabricators of Bespoke Stainless Steel Equipment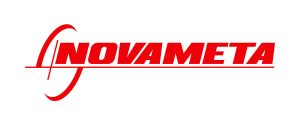 ceda Silver Partner, Novameta, are the largest and most advanced manufacturer of stainless steel commercial kitchen equipment in
Baltic and Scandinavian countries; Northern Europe.
Extensive market experience, attention to detail along with an innovative forward-thinking mindset are the key factors which have enabled Novameta to establish dealer trust and support in 21 countries across Europe.
Novameta manufacture a wide range of hot, cold, neutral and refrigerated standard equipment. Non-standard, bespoke equipment is Novameta's speciality, all precisely engineered and crafted, combined with short, typically 2-5 weeks lead time, making Novameta stand out from the crowd.
Their experienced project management team provide professional support and technical advice throughout the whole process enabling dealers to turn their client's concepts and ideas into tailor-made turnkey solutions.
Novameta only sell though professional dealer partners throughout Europe and are proud to provide full assistance to partners, helping them to excel in their area of specialism by doing what they do best – client liaison to installation and aftersales service to fulfil of their client's needs.
Novameta's main objective is to maintain a solid position in Europe through sustaining strong relationships with their trusted partners whilst at the same time expanding and developing into new territories across the globe.
An experienced and ambitious sales team, in-house CAD designers using the latest 3D CAD software, production staff using some of the latest production technologies and equipment and a LEAN quality management system based on ISO 9001:2000 standard, have determined the rapid expansion and growth of their sales markets and therefore the very quick growth of the company over the past few years. Novameta currently employs over 190 skilled employees in the business (Feb 2018). The factory production area covers 5000 m² and incorporates some state of the art equipment; 25mtr auto sheet feed cutter, also pipe laser cutter, automated panel bender, robotic bender and other smaller automated items to assist with efficiency and lean production. Novameta manufacture greater than 180 different items every day and produces more than 1500 complete dealer projects every year!
Please visit the Novameta website www.novameta.co.uk to view their modern factory from the comfort of your own office environment.