KCCJ re-join as ceda Members
We are delighted that KCCJ have re-joined ceda as Full Members.
KCCJ are specialists in commercial kitchen design, planning and installation of quality catering equipment facilities for UK restaurants, hotels, leisure centres and schools.
They create and inspire food service solutions that deliver business success. Their services include:
– catering equipment supply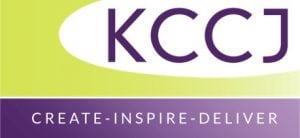 – concept and menu development
– commercial kitchen design
– front of house
– food service premises construction
KCCJ's mission is to be a trusted partner in the creation of a food service experience that wows the customer; to source or develop the most innovative and cost effective catering products and solutions in the market; to empower your staff to deliver a superior quality service; to make your business stand out from the crowd and be a financial success.
Of the decision to re-join ceda KCCJ Managing Director, Kevin Slatter said, "Following on from the restructuring of ceda and comments/statements made by others we felt the time was right to re-join. Having the association with this recognised body within the industry will enhance the services KCCJ offer."
Find out more about KCCJ on their website: www.kccj.co.uk