ceda Conference 2019 hosts announced!
The 2019 ceda Conference is starting to take shape with the announcement of our hosts.
We are delighted to welcome back Peter Martin who will, once again, be taking up the role of host for the Business Day, a position he has held for us in the past.
Peter is one of the most authoritative and influential commentators on the eating and drinking out sector, with some 35 years experience as columnist, editor, media owner, market analyst and board consultant.
Peter will also deliver his annual 'State of the Industry' presentation as part of the Business Day speaker programme.
Our dinner host for both Thursday night's informal networking dinner and Friday night's Gala & Awards Dinner is Chris Brazier.
Chris is Group Event Director for three industry leading trade shows; lunch!, Casual Dining and Commercial Kitchen and so comes with a wealth of inside industry knowledge.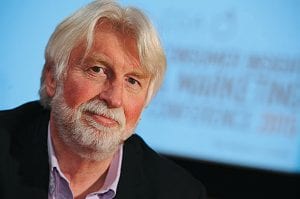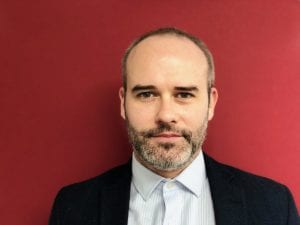 Of the bookings, ceda Director General Adam Mason said, "Working with Peter has been, and continues to be a joy. His knowledge and contacts book is high class and he really understands our event. We received many comments that last year was the best Business Day programme that we have put together – the challenge in 2019 is to raise the bar further. Chris knows the industry inside out and is an effervescent and humorous character and so we are delighted that he will host our Dinners at Conference for the very first time."
The ceda Conference is the premier event of the Catering Equipment Industry attracting distributors, manufacturers and representatives of other associations representing major end user groups.
The annual two-day event this year takes place at Heythrop Park Oxfordshire on 4th and 5th April. The first day is for ceda and Cedabond Members only and includes both the ceda and Cedabond AGM, as well as the ceda Academy Meeting and ceda Platinum Partner Presentations. The second day is the Business Day and is open to anyone within the catering equipment industry. The Business Day speaker programme will be made up of leading and influential figures from a wide range of sectors, all with a connection back to professional catering industry. Last year's speakers included Suzannah Nichol CEO of Build UK and Tim Martin, Chairman of JD Weatherspoon PLC.