Aqua Cure Renew ceda Membership for 2018
Aqua Cure are delighted to have renewed their membership of ceda as a Silver Partner and are looking forward to contributing to the membership's combined industry expertise.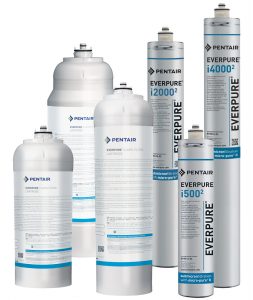 As dedicated water purity experts Aqua Cure have over 25 years' experience in water treatment and can help prevent scale related inefficiency and maintenance issues in coffee machines, ice machines, convection/combi ovens, warewashers and water boilers. Whatever the nature of your business, whether food, hot/cold drinks etc, the quality of the water going into your equipment has a huge effect on the quality of your end product and your running costs. Deposits of hard minerals such as calcium can build up inside your equipment in the form of limescale and this can block internal waterways and affect the efficiency of heating elements and evaporator plates. In fact, British Water estimate that just 1.6mm of scale can cause a 12% loss in heat transfer. Limescale is very difficult to remove once it has formed and preventing scale by treating your feed water is often a lot easier and more cost effective than using corrosive liquid descalers. With a wide range of 'whole kitchen' treatment solutions from Pentair Everpure and BanHard, Aqua Cure have solutions to suit all budgets, flow rates and water types. For further information and to see what Aqua Cure can do for you in terms of saving you money and preventing equipment down-time in your commercial kitchen call 01704 516916 or visit
www.aquacure.co.uk
.