Apeiron Catering Engineers join ceda as a Service Member
We are pleased to announce that Apeiron Catering Engineers have joined ceda as a Service Member.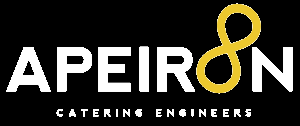 Apeiron Catering Engineers endeavour to lead the way in their goal of infinite customer care, continued support and ongoing commitment to clients. Their response, knowledge of equipment, turn around on repairs requiring parts and communication stand them out from the crowd. They offer service repairs, maintenance contracts, sales, installations and projects and are only a phone call away. Covering a large area over the South coast they are here to help.
Explaining why they decided to join ceda, Apeiron Director, Steve McEwen said, "We decided to apply to join ceda as we realise the importance of ceda as an industry body benefits its members through community, technical knowledge and communications which we would otherwise not be a part of.
"As a former Technical Steering Group member with ceda I see the benefit of having the register of qualified engineers, industry bulletins and technical conference where as an industry we can strive to drive standards forward."
Find out more about Apeiron Catering Engineers on their website: www.apeironcatering.co.uk