The BIG Interview revealed...
We can finally reveal, the BIG interview at the ceda Conference 2019 will be with Jamie Barber.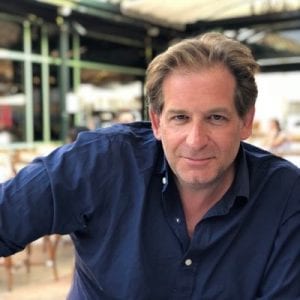 Jamie is a serial Restaurateur and Entrepreneur.
Having owned and operated many restaurant brands in the UK, including Kitchen Italia, Villandry and Sake No Hana, he is currently the co-founder and CEO of Hush Restaurants and Cabana, and co-CEO of Haché Burgers.
Many will know and recognise Jamie as an investor on the BBC's 'Million Pound Menu' where street food concepts compete for investment and mentorship from leading figures in the restaurant industry.
In recognition of the contribution Barber has made to the restaurant business, he was nominated at the Tatler Restaurant Awards for "Outstanding Contribution to London Restaurants."
ceda Director General, Adam Mason, comments; "To be able to announce Jamie in addition to the speakers and presenters already confirmed is wonderful. He is a leading light in the industry with an incredibly impressive CV and still very much driving growth, innovation and disruption in the sector. I'm delighted with the final programme that we have put together for our Business Day, the calibre of the individuals is outstanding and their respective areas of expertise will blend really well."
The 2019 ceda Conference is now just 7 days away. Held next week on Thursday 4th & Friday 5th April at Heythrop Park in Oxfordshire, the event programme is crammed full of speakers interesting personalities from across the industry. To see the full event line-up please visit ceda.co.uk/conference