Synergy Grill become ceda Silver Partner
We are delighted to announce Synergy Grill as a ceda Silver Partner.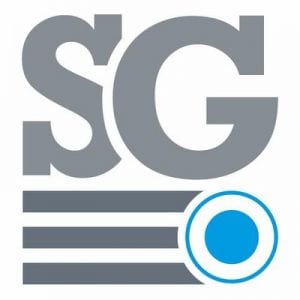 The Synergy Grill is the world's first and only fat atomizing commercial char grill.  Its key attributes lie within its patented design, that reduces fuel consumption on average by 59% (BSI – tested), eliminates the need for a fat tray, therefore offers substantially reduced cleaning costs and has no fat of which to dispose. At the same time, it delivers an enhanced quality of cooked food in terms of taste, succulence and reduced shrinkage. The internationally award-winning grills are to be found in over 700 commercial kitchens in the UK and are increasingly finding a home overseas.  The launch of the new "outdoor mobile cook station" for outdoor events has been very well received this summer and is an example of Synergy's continual search to innovate and provide world leading products into the market.
As a world-leading technology in its niche market Synergy Grill are looking forward to working with ceda and its members to stimulate industry interest in their products still further, especially with those industry players that that ceda represents where quality of products, delivery and service are paramount.
Synergy Grill Chairman, Justin Cadbury, said,"We are proud to win this appointment with ceda and will continue to bring the innovation grill technology to our colleagues in the industry for which we are recognised. We believe that the challenges of rising costs for the restaurant owners and more discerning diners combine so we can give the key specifiers the products and technology more suited to the future."
Find out more about Synergy Grill by visiting synergygrill.com