Surplus catering equipment service for members as Ramco joins ceda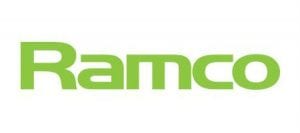 Specialist surplus equipment handler Ramco Foodservices has joined ceda as an associate member.
Launched in early 2017, Ramco which operates nationally, is now established as the UK's leading outlet for surplus catering equipment, offering a compliant, flexible and bespoke disposal service for catering equipment.
A drive in demand for its services has seen sales increase by 50%, cementing Ramco's confidence that there is growing interest in reusing surplus catering equipment, and that its 'cash it, don't scrap it' mantra is resonating with the market.
The new membership comes as a result of a successful trial which took place in 2018, where Ramco undertook the decommissioning of a variety of unwanted surplus catering equipment from various ceda clients' sites, ranging from a university campus to a law firm's HQ. This was then followed by Ramco carrying out presentations about their services at ceda regional meetings.
Adam Mason, director general for ceda said: "The ceda Board is convinced that Ramco's services will be beneficial to members, especially those who have been seeking to dispose of unwanted assets in an increasingly environmentally responsible way. We're glad to have them on board."
Paul Fieldhouse, business development manager for Ramco said: "We are delighted to be part of the association, and look forward to creating opportunities for ceda members to benefit by providing a financially attractive and environmentally sustainable outlet for surplus equipment."
"We believe that being part of ceda will provide an excellent opportunity for us to gain better understanding of the commercial and legislative pressures facing the sector."
In addition to Ramco Foodservices being a new member, it will also be exhibiting at the ceda Conference in April 2019.
To find out more about Ramco Foodservices, please visit www.ramcofoodservices.co.uk