New online shop for Classeq spares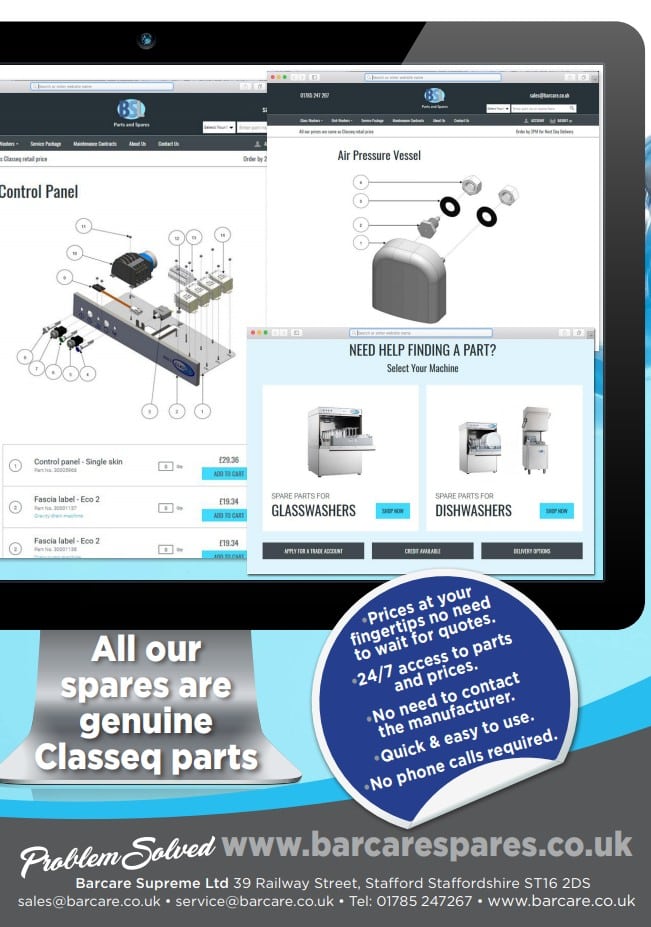 ceda Member, Barcare Supreme Ltd, have recently launched a new web site www.barcarespares.co.uk.
All our spares are genuine Classeq parts at genuine Classeq prices
We'd like to introduce you to the NEW Barcare Classeq Spares website, your online shop for Classeq spare parts. Also to welcome you we're offering you a massive 30% discount until 31st August 2018.
The site has been designed to be used quickly & simply by warewashing engineers while they are on site. For each machine you'll find detailed component diagrams complete with clearly labelled part numbers, price listings and the ability to order the parts you need directly online for next day delivery.
There is also the option of opening a trade account which includes a 30% discount on every order as standard.
We stock all the parts you'll need to repair and service the full range of Classeq machines.