Court Catering's Nick Howe takes ceda Industry Personality Award 2018
We were thrilled to award Nick Howe, MD of Court Catering Equipment, the Industry Personality Award at the ceda Gala Dinner and Awards ceremony on Friday 27th April at the Hilton hotel, St George's Park, Burton on Trent.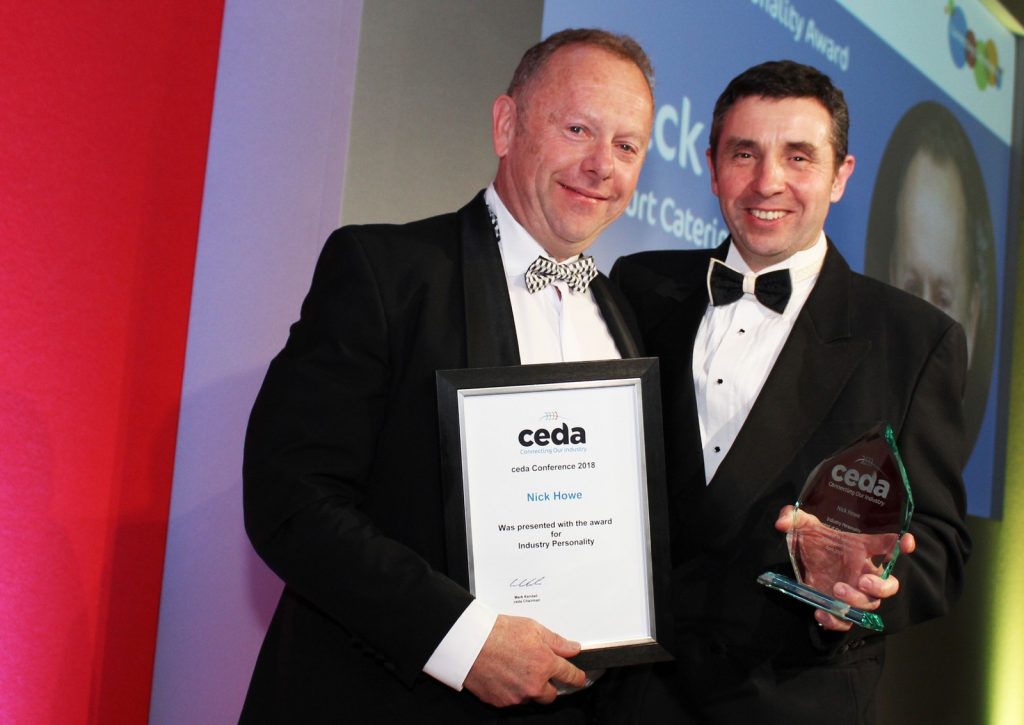 Nick has had an illustrious career spanning four decades. He joined Court in 1980, working in various position across the business and eventually working his way up to to become MD in 1996. Outside of the catering industry, Nick is a decorated rower, having represented Britain in many competitions and won two World Championships in 1979, and again in 1980. He was also coach for the British Olympic rowing team!
The award was made all the more special for Nick, and us here at ceda, as it is the first time a father and son have received the accolade. Nick's father, and founder of Court Catering, John Howe, collected the Industry Personality Award in 2003.
Nick was extremely humbled to receive the award and when giving his acceptance speech claimed he didn't deserve it. Everyone at ceda thinks differently.
Congratulations to Nick and his family and to everyone at Court Catering Equipment.