ceda Welcomes Two New Members
ceda is happy to welcome two new members this month; Fulcrum Commercial Kitchens Ltd and CaterCover Service.
We continue to see growth in membership and we now have over 100 members representing a combined turnover of more than £500 million.
We're thrilled to see both companies come aboard. They are each experts in their field and will add strength and value to the ceda brand and membership as we continue to grow. Their skills and knowledge will benefit other ceda members and end users across the foodservice industry.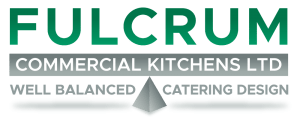 Fulcrum Commercial Kitchens Ltd are a catering equipment distributor offering a full planning, supply and installation service. They also have a 1200sq.ft warehouse which is fully stocked with ancillary equipment such as gastronorms, taps, oversprays, hand basins, gas hoses, softeners and flykillers for those urgent occasions.
On his decision to join ceda Fulcrum Commercial Kitchens Ltd Director, David Burnett said, "I have known of ceda for many, many years but only recently been aware of the huge, positive changes that Adam has generated within the organisation. The current ceda is an altogether more relevant body, re-asserting its industry credibility and therefore an essential association for Fulcrum to have. I would probably have joined for the E-Learning platform alone, which is a superb tool to assist us with ongoing staff training. As the library of industry-specific modules increases it will provide an even better education resource. The future with ceda by our side is an exciting one."

CaterCover Service Ltd was formed to provide preventive maintenance, emergency breakdown service and installation for all types of commercial catering and refrigeration equipment. They provide all types of service contracts to suit customers requirements as well as emergency breakdown repairs.
"Applying to join ceda was a sensible decision," says Paul Pogson, Managing Director at CaterCover Service Ltd. "Along with the other benefits of the ceda community, it will allow us to access the vast information and training facilities that are readily available to all the members of ceda, and this will enable us to develop and expand the services that we supply to our client portfolio. We look forward to a long and close working relationship with ceda in the future."