ceda Silver Partner Brita Water Filter Systems release podcasts
ceda Silver Partner Brita Water Filter Systems have released three podcasts based around their Collaborative Kitchen research.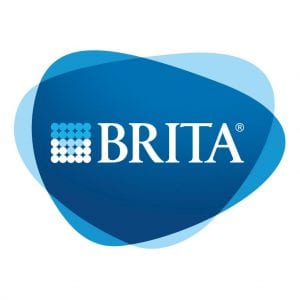 Life is Better Filtered: The Collaborative Kitchen
Many would argue that the back of house operation is the backbone of all hospitality establishments and for a business to succeed, it needs to be operating as efficiently as possible. This report has been created by BRITA Professional to provide inspiration and advice for hospitality businesses that are striving to 'filter out' previously inefficient back of house practices. With tips from industry experts and solutions to common challenges, the report aims to support hospitality businesses in creating the collaborative kitchens of the future.
View the full report The Pursuit of Optimum Kitchen Efficiency here: https://issuu.com/britaprofessional/docs/brita_collaborative_kitchen_single_
The podcasts feature Hayden Groves – Consultant Chef at Borough Market, Kate Nicholls – CEO of UKHospitality and Mark Lewis – Chief Executive of Hospitality Action.
The secret to an efficient kitchen: Hayden Groves shares his insights on creating a productive and efficient working environment and team based on his experience as Executive Chef at BaxterStorey, and working with some of the country's leading producers at Borough Market. https://soundcloud.com/user-263314916/the-secret-to-an-efficient-kitchen
Looking to the future of hospitality: Kate Nicholls shares her thoughts on the key challenges facing hospitality businesses, such as staffing issues, rising business rates and the competition on the high street, and what these mean for the future of the industry. https://soundcloud.com/user-263314916/looking-to-the-future-of-hospitality
Changing attitudes in the kitchen environment: Mark Lewis discusses the challenges facing hospitality employees and the implications these can have on their lives, changing attitudes in the sector towards mental health and installing a culture which promotes a work life balance, as well as how to make sure your kitchen environment can help to promote this. https://soundcloud.com/user-263314916/changing-attitudes-in-the-kitchen-environment
For more information on BRITA Professional, please visit: https://www.brita.co.uk/filter-contact