ceda Conference 2019 final speaker slot announced
The final speaker slot for the Business Day programme goes to Marcel Khan, CEO of Thunderbird Fried Chicken.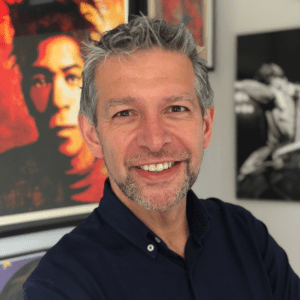 Spending six years as Operations and Brand Development Director for Five Guys Europe, Marcel launched the US's fastest growing restaurant chain in the UK, France, Spain and Germany. He oversaw over 90 restaurants including what would become eight of the company's best-performing outlets in the world.
Before Five Guys, Marcel was Regional MD for Nando's UK for almost a decade where he helped the brand grow from 42 to over 260 sites and became the company's top internal management developer.
Prior to his time at Nando's, Marcel held various operational managerial roles at UK restaurant chains including Loch Fyne, the Belgo Group, and Planet Hollywood.
Now serving as CEO of Thunderbird Fried Chicken, the TriSpan backed dynamic street-food to high street restaurant project undergoing expansion, Marcel continues to take on new challenges.
ceda Director General, Adam Mason, comments; "To be able to announce Marcel in addition to the speakers and presenters already confirmed is wonderful. He is a leading light in the industry with an incredibly impressive CV and still very much driving growth, innovation and disruption in the sector. I'm delighted with the final programme that we have put together for our Business Day, the calibre of the individuals is outstanding and their respective areas of expertise will blend really well."