ceda at Commercial Kitchen Show 2018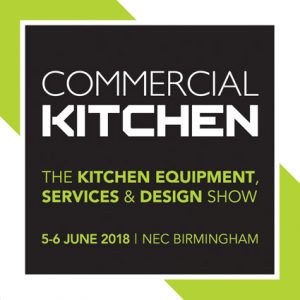 This year's Commercial Kitchen Show has been a huge success!
The event held this week (5th & 6th June) at Birmingham's NEC was extremely well attended, not just by ceda Members and Partners, but by brands, companies and professionals from across the industry.
We took the opportunity to promote ceda and our Members to end-users, operators and customers – demonstrating why they should use a ceda Member for any Design, Project and Equipment products and services. We even signed up a number of new Member's across the two-day event!
All Members Meeting
The ceda All Members Meeting on the first day was well attended with many positive contributions and discussions on issues such as marketing plans and the ceda Code of Practice, launching in January 2019. Another hot topic that was particularly well received was the need to find a solution for surplus equipment with many lively and passionate ideas and opinions on the subject.
Seminar Participation
Many of our Members and Partners, and even our Chairman, were involved in the show's diverse range of seminars. Topics included Solid Fuel in Commercial Kitchens (Court Catering's Nick Howe), The Rise of Connected Kitchens (Jack Sharkey, Vision Commercial Kitchens Owner and MD and former ceda Chairman) and Building Better Kitchens in Hospitals (Mark Kendall, Inox Equip Diector and ceda Chairman).
Panels for three of the seminars were made up exclusively of ceda Members!
Big Questions for Kitchen Houses boasted Mark Kendall, Jack Sharkey, Cathy Wilcox (Wilcox Burchmore MD) and Anna McNamara (Catering Equipment Solutions MD).
Award Winning Kitchen Design featured ceda 2018 Grand Prix Winners: Paul Gilhooly for Gratte Brothers (Small Project winner), Tyron Stephens-Smith of TAG (Medium Project winner) and Paul Neville from CHR Equipment (Large Project winner)! They discussed the design and execution of their winning kitchens and offered behind the scenes insight into their projects.
Designing The Most Efficient Kitchens in the UK was hosted by ceda Member TAG who talked about two of their ambitious projects.