Berkeley Projects join as a ceda Member
We're delighted to announce that Berkeley Projects have joined ceda as a new Member.
Berkeley Projects was formed in 1972. Since then we have become one of the leading design and construction management companies.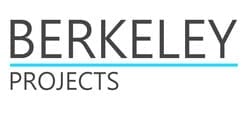 Our work ranges from major corporate and hotel fit outs through to the supply of individual items of equipment. We plan and implement complete catering projects working with specialist teams to ensure compliance with budget, regulation and timescale.
We can combine the requirements of food service with contemporary or classic designs to provide practical solutions.
Project Manager at Berkeley Projects Oliver Tuff commented, "Berkeley Projects are pleased to become members of ceda. With a younger team progressing through the business, ceda offers a great way to provide various training modules & opportunities. It provides a level of experienced resource & expertise, together with opportunities to network with other members and key ceda suppliers. These benefits will help us provide an enhanced service to our clients."
Find out more about Berkeley Projects at www.berkeleyprojects.co.uk.