A significant milestone ceda Member Sprint Group
2019 marks a significant milestone for Worcestershire-based Sprint Group, which celebrates its 25th year in business. Things have come a long way since David Ryan borrowed £1,000 to buy his first pallet of bottle coolers in 1994. Back then, Sprint was a one-man operation. Now the Group employs more than 70 staff and turns over £16m.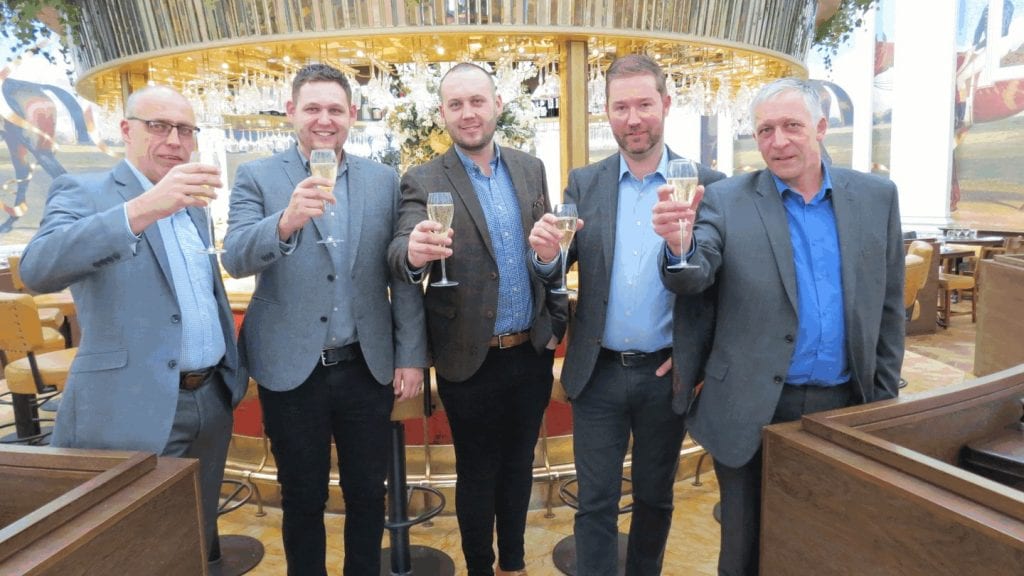 Although the business has enjoyed exponential growth in the past few years, Sprint has remained true to the values and ethos that David set out on day one. For David, the name 'Sprint' said it all – the business had to be able to deliver on customers' needs, quickly.
Today, with 15,000 sq. ft. of warehousing holding over £750,000 of stock, a fleet of trucks and a team of experienced, directly-employed drivers, Sprint is better placed than ever to provide a responsive service. That stock includes a variety of loan units, so Sprint's customers need never be without business-critical equipment.
David's sons, Ross and Luke, are now at the helm, supported by co-directors Tom Bartley-Smith, Ian Bryant and Tony Dickinson.
Ross said: "We're massively proud of the business Dad built. Sprint has a fantastic reputation for designing, installing and maintaining some of the best kitchens in the industry. Our success is all down to the quality of what we do."
Luke added: "It's great that Sprint has been recognised with numerous awards over the years. Most recently, we were named Multi-Site Project Kitchen House of the Year at the Foodservice Equipment Journal Awards, thanks in no small part to our work at Caprice Holdings' flagship Annabel's site."
Sprint has recently bolstered its sales team with new recruits Steve Murray, Viv Gude and Steve Leeder. The Group has also hired Ian Jones as Head of Service and invested nearly £200,000 in a bespoke software package for the business, which Tom Bartley-Smith sees as a clear signal of intent:
"Sprint is a fast-moving business with a reputation for innovation that has kept us ahead of the pack for the past quarter century. Over the coming months, we'll be rolling out our new system, which will take us right to forefront of service delivery. We have always offered something genuinely different in the market, and we anticipate unprecedented growth over the next few years as more and more customers switch on to that."
Call the team on 01386 555922 or email sales@sprint-group.co.uk today for more information on how they can design and fit the perfect commercial kitchen for your business.