Are you on Twitter?
If so, then connect with us at @CEDAUK
The ceda Conference is now just a week away and we wanted to let you know how you can connect with us and join in the fun over the two-day event.
We'll be using the ceda Twitter account to keep you informed of timings and everything that's going on at Conference. We'll be bringing you the all the news and highlights as well as snap-shots of all the action from the Business Day and the all important Grand Prix Awards.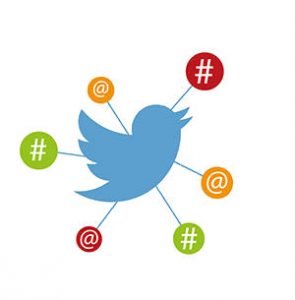 We'll be using the following official Conference hashtags (#), and encourage you all to use them too:
#cedagetssocial
#cedaconnects
#connectingourindustry
#cedaconference18
#cedaawards
#cedaGrandPrixAwards
We want you to connect with us, and each other, as much as possible. By using these hashtags or mentioning us (@CEDAUK) in your Tweets and photos, we will easily be able to see your posts and retweet your content. We encourage you to retweet each other too.
We also want to use broader hashtags to try and get some attention outside of the Conference and into the larger catering and restaurant industries. Some examples we will be using include:
#foodie
#foodporn
#foodislife
#nomnom
#foodstagram – this one is specifically for Instagram and could be used to share food pictures of the Thursday and Friday night dinners.
We'll also use #ThursdayThoughts and #FridayFeeling which are hugely popular, generic hashtags that will help us spread the ceda message outside of the Conference to the wider world.
We encourage you to get involved and use a mixture of these hashtags in your own Tweets. Please try and use a ceda related hashtag as well as a more generic one so you, ceda, and the Conference can benefit from maximum exposure.
We can't wait to see you at Conference and look forward to seeing all your tweets from the event.